IntoUniversity
The Secondary FOCUS Programme is a structured series of workshops for Years 7-13. The programme involves two workshops per year, focused on developing key skills and providing information and advice on future options. These workshops are designed to relate to a particular stage of students' learning and are planned so as not to disrupt preparation for exams. For example, students in Year 7 will think about taking responsibility for their own future and how to adapt to the changing workload, whereas Year 11 students work to understand how their post-16 options impact on future education and career opportunities.

Ambition Nottingham
Ambition Nottingham: Sutton Scholars is a scheme run by The University of Nottingham, with the support of local schools. It aims to provide information, advice and guidance to ensure that students are making informed decisions when choosing future options, increase their confidence in selective universities and to support them in their current studies. All sessions are designed to support students through their current studies and give them an insight into higher education. The activities range from taster academic sessions, sessions on student life, information on choosing options to curriculum based revision sessions.

Nottingham Trent University
Supporting the work of the Careers Lead through the Careers Leader Training Programme.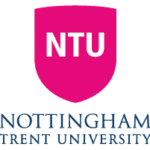 Futures
Futures careers advisors offer 1:1 interviews, advice and support for priority 1 Year 11 students.

Careers and Enterprise Company
Claire Knee (Enterprise Advisor) works with Archway Learning Trust staff to provide further employer engagement.