Opening Times
The library is open every day during break and lunch time for students in all year groups. We are also open before school 8-8:30am and after school 3-4pm.
We can be found @library_baa
Please note due to current Covid restrictions we are only open to Year 11 at this time – we are however offering a pop up mobile library service to all other year groups.
Our online library catalogue can also be accessed from home using the link: https://u004881.microlibrarian.net/
Students can use the online catalogue to browse for books by author, title or keyword as well as make book reservations and write reviews.
Resources and Facilities
Students and staff are automatically members of the library. Books can be borrowed for two weeks and can be renewed at any time at the library desk or via email.
Resources include over 10,000 of the latest fiction and non-fiction books, computers, Ipads, Kindles and reference materials.
Study space is available for individual and group work, along with computer and printing access to enable students to carry out research or complete their homework. For our KS4 students we have a large collection of the latest course text books and revision guides.
Comfy chairs are also available for quiet reading.
Colourful, stimulating and continuously changing displays advertise library resources, clubs, events and information. We have also recently had poet and author visits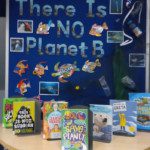 Clubs and Activities
The library staff run a book club during Enrichment time which meets once a half term. Book club members get the chance to read and review new books before they are available to the rest of the school.
There is also a 16-B4-16 challenge aimed at higher achieving students – the books on the list range from classics such as Rebecca and 1984 to modern texts including Noughts and Crosses. The group meet twice a half term to discuss the authors, context of the novels, reviews of the books and much more. This group also has the chance to go on theatre and university trips as well as being involved in recommending and purchasing new library stock.
Every year we celebrate World Book Day across the school with a variety of reading related activities such as quizzes, sponsored reads, guerrilla readers and costume competitions – this year all students in years 7-11 will also receive a free book.
Accelerated Reader
Many Year 7 and 8 students participate in the Accelerated Reader programme which encourages and challenges them to read a wide range of fiction and non-fiction books. Personalised reading targets are set after an initial reading test and then students read their books and take online quizzes.  Certificates and prizes are awarded to students who meet their targets. Students also aim to become an Accelerated Reader Millionaire.
Quizzes can be taken at home by accessing the following link: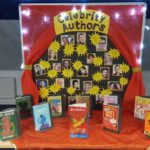 Bookbuzz
Bookbuzz is a reading programme run by BookTrust and supported by children's book publishers. We take part in this every year with our Year 7 students in the Autumn term as part of their induction to the Library. The aim of Bookbuzz is to inspire a love of reading in our students through engagement with varied and high-quality books – they are able to choose a book which they can then keep.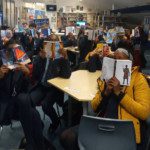 Supporting the library at home:
Encourage your child to visit the library, to reserve books, to complete book reviews and to return books on time.
Use Reading Cloud and the reading lists together to encourage your child to access books which link to their interests and learning or to find ideas to encourage your child to read more widely.