At the root of academy learning are:
Our school ethos; Believe in yourself, in others and God and the values we live by; Faith, Hope, Family and Respect.
From this, our learners grow and are guided to become highly literate CRITICAL thinkers through Talk for learning and the PERFECT model.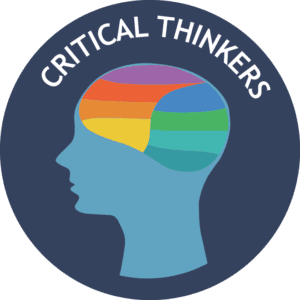 What are CRITICAL thinkers?
CRITICAL thinkers have the skills to be to be Challenged, Resilient, Independent, Thoughtful, Imaginative, Collaborative, Leaders. Our vision is to produce pupils that have the CRITICAL thinker skills so that they can go into the world with the key skills that will allow them to aspire to be whatever they hope to be and form an integral part of society. These skills are weaved throughout our curriculum and tutor periods to build in opportunities for pupils to practice these skills in a safe and inclusive environment.
How do I become a CRITICAL thinker?
· Actively engage in all my lessons
· Learn how to do talk for learning through my tutor periods and lessons
· Follow the PERFECT model (which is described later)
CRITICAL thinkers are celebrated
We celebrate our CRITICAL thinkers by awarding positive points and displaying work that has been nominated by staff to show an outstanding demonstration of that skill. Rewards are given for receiving positive points and there is the pride in having been nominated by a teacher.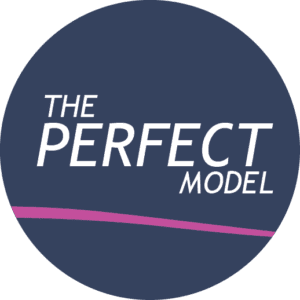 PREPARE
We expect pupils to prepare to come to lesson and learn. This is so that they are ready to enhance their learning in lesson.
Pupils prepare to come to lesson by using our prepare mats that can be found here.
Plus, pupils will receive regular flipped learning homework. This homework is on content that is new to pupils but will help pupils understand their lesson better and allow them to enhance their learning quicker.
ENHANCE
Building on previous learning and pre-learning lessons are designed to be challenging through the curriculum, individual lesson content, questioning and feedback.
During lessons or a sequence of lessons pupils will link to pre-learning and have an opportunity to retrieve previous learning. They will then be introduced to new material for that lesson. They will be given the opportunity to practice their new knowledge/skill and check their understanding. Staff will support by giving guided practice, modelling and scaffolding the learning. Then pupils will then be given opportunities to do independent practice to ensure that they become confident with the learning.
RETRIEVE
Retrieval of information after a gap is important to strengthen the learning connections and will help pupils learn new knowledge and skills more effectively. Retrieval can happen at different points in learning, pupils will expect to do retrieval during a lesson, this can be a starter to a lesson or in the main body of the lesson. Retrieval will also be set as part of pupils' homework. This will usually be an online quiz that will give immediate feedback to the pupil so they can work on the areas that they have not fully understood. Plus, staff can see the results and this can lead back into the next lesson and allow teachers to support pupils with the areas they need to work on. Overtime through tutor periods and lessons we teach pupils to use retrieval independently as part of their revision.
FEEDBACK
Feedback is important for allowing pupils to progress. Targets will be actionable and it is important that pupils engage with the targets as pupils learning are greater when they act on areas that the need to develop.
Pupils will receive the majority of their feedback after a formative assessment and this will happen across all lessons; this will include things such as questioning, mini whiteboards, peer and self-assessment. This kind of assessment gives the pupil or teacher information about how they are progressing so that they can improve using the feedback immediately and move their learning on.
Pupils will also have more formal assessments; these are CAF assessments twice a year. These are always followed up by an exam wrapper, as well as feedback on how to progress.
EXAM WRAPPERS
Exam wrappers are used after an exam to allow pupils to reflect on the areas that they have struggled with and this will allow them to build these into their revision plans for next time. Plus, it allows them to reflect and improve their revision techniques that they have used. By using exam wrappers, we are building pupil's independence as learners, so that they become more self-reflective.
CLOCK
The revision clock* is the structure that is used in lesson during revision and pupils should use this independently at home to support. Pupils learn how to carry out the revision techniques in tutor times and during lessons. The stages of the clock are:
Review: Pupils review knowledge and skills e.g mind maps, flashcards, dual coding etc. This takes a quarter of the time that they are revising for.
Practise: Complete exam questions for half the time that they are revising for.
Check: Mark the questions and add the areas that they struggled with to their revision plan or next lesson. This should also take a quarter of the time a pupil is revising for.
Pupils are also taught about how memory works.
TRACK and TRANSFER
Pupils progress is tracked (written, verbal etc) by the teacher and pupils. Staff and pupils are doing this every lesson by reflecting on what they know and what areas they need to work on. It then transfers into the planning of the next lesson by the teacher or into the pupils' revision plans.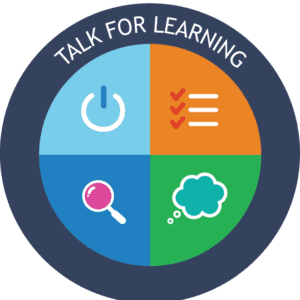 Building Metacognitive Learners
Metacognition is learning about how you learn and being able to self-regulate your own learning. At Bluecoat Aspley we don't want to have pupils that can just learn from their teachers, we want pupils that can independently learn themselves.
Metacognition and self-regulation approaches aim to help pupils think about their own learning more explicitly, by teaching them specific strategies for preparing, planning, monitoring and reflecting on their learning. Lessons and tutor times are designed to give pupils a repertoire of strategies to choose from and the skills to select the most suitable strategy for a given learning task.
Staff will support students by modelling this initially until pupils are confident to do it on their own.
Talk for learning underpins all parts of learning in a lesson, revision and homework. This is the structure of how pupils should talk through how they are learning and adjust it if it is not working.
Prepare: What learning can I do to prepare me for my lesson?
Plan: Have I done this before? What skills do I need?
Monitor: How is it going? Do I need to change what I am doing?
Reflect: How did it go? Did I need to do it differently?
Pupils can use the Talk for learning prompts in different ways, such as:
Think aloud: Pupils question themselves out loud using the prompt questions above.
Think hard: Teachers challenge pupils and make them think hard with a challenging
curriculum. Pupils are also expected to Challenge themselves to think about difficult problems and attempt to come up with solutions using the questions above. It is ok to get things wrong, kit is this process that allows us to learn better.
Think together: Pupils work collaboratively to think through their ideas, work with a
partner and then compare ideas with a group and then as a class to build on ideas. Together
we are stronger.
Think alone: Pupils have time when the teacher will assess them, or they will assess themselves. They are checking their understanding.
To learn more about the Perfect Model, becoming a Critical thinker and our different Teaching and Learning methods by reading our Teaching and Learning Handbook